Today I had a chat with my long-term client Harrison Max on instagram.
He said that "Most skinny fat people (like myself at the time) are closet-lifters. They don't like to admit they lift often because of lack of results. They keep to themselves, look at the basic bodybuilding.com forums and get very stressed internally why what they are saying isn't working."
Here's a picture of Harrison Max after 2.5 years of following my methods: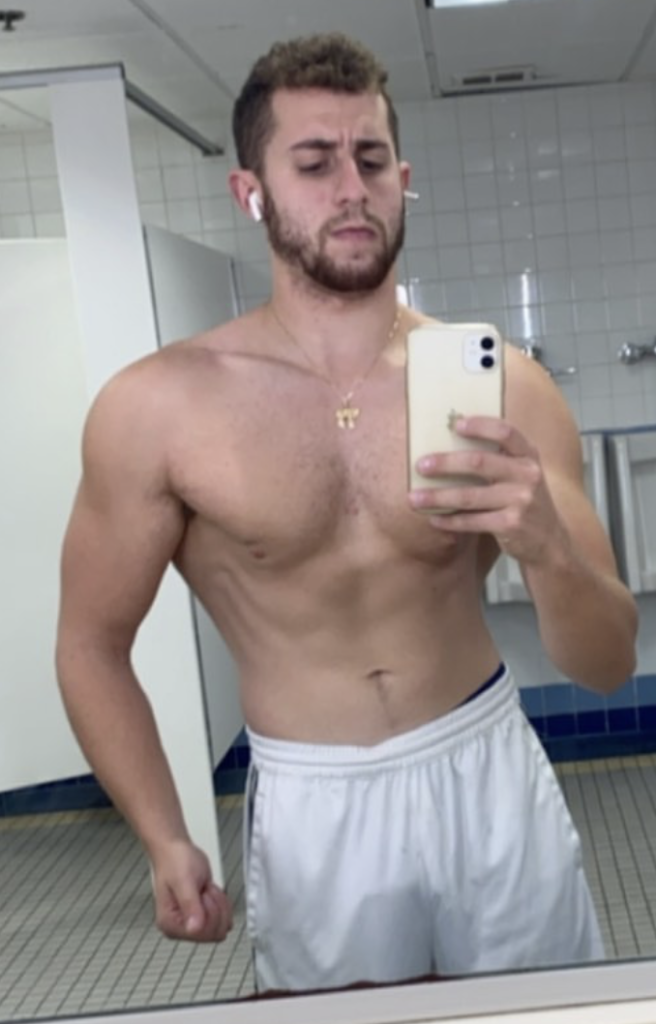 Prior to finding my site, he had never had visible abs and among his friends he was known as the small guy.
That was despite building up his strength to a 370 LBS deadlift and using 75 LBS dumbbells on each hand for bench presses with the routine PHAT from Layne Norton and also a bulking program from Lyle McDonald.
These were lifts he achieved while staying between a bodyweight of 130-170 LBS, thereby hitting almost a 3 times bodyweight deadlift.
His bodyweight fluctuated depending on bulking and cutting cycles, however during the bulking cycles he would find that he mostly added body-fat and at most some lean mass on his lower chest.
His shoulders, arms, lats, upper back and upper chest had no mass or definition.
At the time, Harrison had spent a long time reading the bodybuilding.com forums and he didn't understand why other people are getting jacked by lifting heavy and counting their macros while he's still known as the small guy in his group of friends.
Even his friends at the gym all blew up with heavy lifts and a high protein diet.
When he came across my 2 phase training and diet system it was like a breath of fresh air.
Here's what he said: "It was so relatable that I wanted to deny that I was skinny fat and didn't fit that demographic. Because it was actually a tad upsetting how spot on you were about it lol."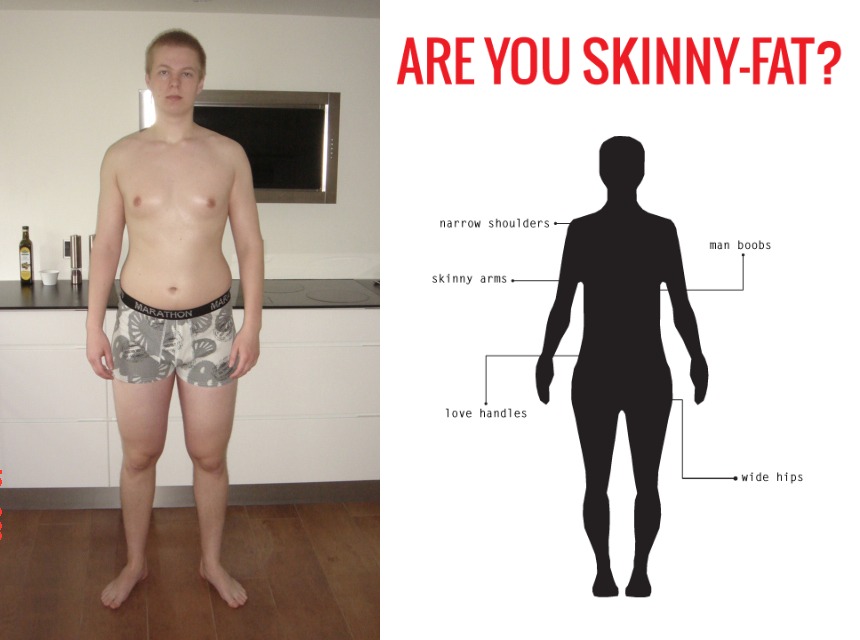 Most people can't accept the truth and solution with regards to skinny-fat.
It's hard to admit that you wasted years and years on heavy lifting and high protein diets and instead start from scratch with basic bodyweight exercises such as push ups and chin ups or even negative chin ups.
"It's like going to rehab for lifting and it's a big ego check for sure."
But doing things the right ways pays off.
After starting my training, Harrison got visible abs for the first time in his life within just 3-4 weeks.
Now, 2.5 years later he's the jacked guy at the gym.
The key to this was to first master the basic bodyweight exercises and later master weighted dips and pull ups.
We brought his weighted chin ups to 9 reps with an extra 60 LBS attached and weighted dips to 7 reps with 55 LBS attached.
Here's how his body-measurements changed:
Bodyweight: 62 KG > 77 KG (+15 KG)
Arms: 34 CM > 41 CM (+ 7 CM)
Shoulders: 112 CM > 135 CM (+23 CM)
Chest: 90 CM > 109 CM (+19 CM)
He added a total of 23 CM on the shoulder circumference (9 inches) and 15 KG of bodyweight (33 LBS).
To this day, he doesn't mention much about bodyweight training to his friends because it's almost unbelievable that bodyweight exercises would give you better results than building up to a 370 LBS deadlift at 130 LBS bodyweight.
When they say: "It looks like you trained hard recently" he just says yes that's right.
Whenever he mentioned that bodyweight training is superior for muscle development for a skinny-fat hardgainer, they say his form must have been off when he lifted heavy.
You will see the exact same thing happen to me in the comments section in my starting strength post which has over 300 comments.
All the heavy barbell lifting fanatics believe in heavy training like it's a religion.
Anyone who doesn't get results with heavy barbell training must be doing it wrong. It couldn't be that heavy barbell training just doesn't work well for them.
I have a similar experience when I meet new people in real life too.
Many of them say I look like a tank and ask me what kind of training I do.
When I tell them I do bodyweight training in my garden, they immediately say: You have great genetics and a big frame.
Here's how my genetics and frame looked during the first 2 years of heavy weight training:
My arms barely measured 12 inches and I couldn't even do a single push up or pull up.
It was only after I started doing bodyweight training that my physique blew up in all the right places:
That's what happens when 90% of popular fitness content online keeps talking about heavy weight training and high protein diets. 
People fall for it and believe that in order to get muscular, they need to hit certain numbers on the squat, bench press and deadlift.
I have seen this over and over again with my clients that start my Online Transformation Program as well.
After reading through thousands of application forms for my program, I can safely say that 60% or more have lifted heavy for years without anything to show for it.
So when you are in that boat, know that you are not the only one.
The truth is that plenty of guys with average and below average genetics get jacked without ever doing heavy barbell training or even getting particularly strong.
Strength does not directly to translate to muscle mass. Muscle gains are much more complex than how much weight you add to the bar.
Testosterone is the main driver of muscle growth, therefore you should train in a way that optimizes testosterone.
The best way to train for testosterone optimization is bodyweight training because it's easier to recover from (less taxing on the body).
This enables you to train almost daily at high intensity and hit all the right muscles.
And my personal experience is that moving the body through space is key.
There's some form of signaling effect going on when you become better at moving your body through space and that's why my clients who previously didn't get results with heavy weight training can finally see results with bodyweight exercises.
Here are some more examples of clients who lifted heavy without results prior to finding my site:
L.R., USA: "
For several months I had been killing myself in the gym, lifting heavy weights five days a week. 
My results were lackluster and I constantly felt lethargic and irritable. 
After 6 months of doing Oskar's bodyweight routine I found myself 30 pounds lighter, with visible abs and a lean build. I took a vacation to the Dominican Republic and was constantly complimented on my physique."
Rikesh Murali, India: "I was a regular gym goer who dreamt of a physique and your approach was kind of my last resort before giving up completely"
Harshit Godha, India: "I started with 0 wide grip pull ups, and progressed to 15. I am quite surprised with my back and shoulder growth."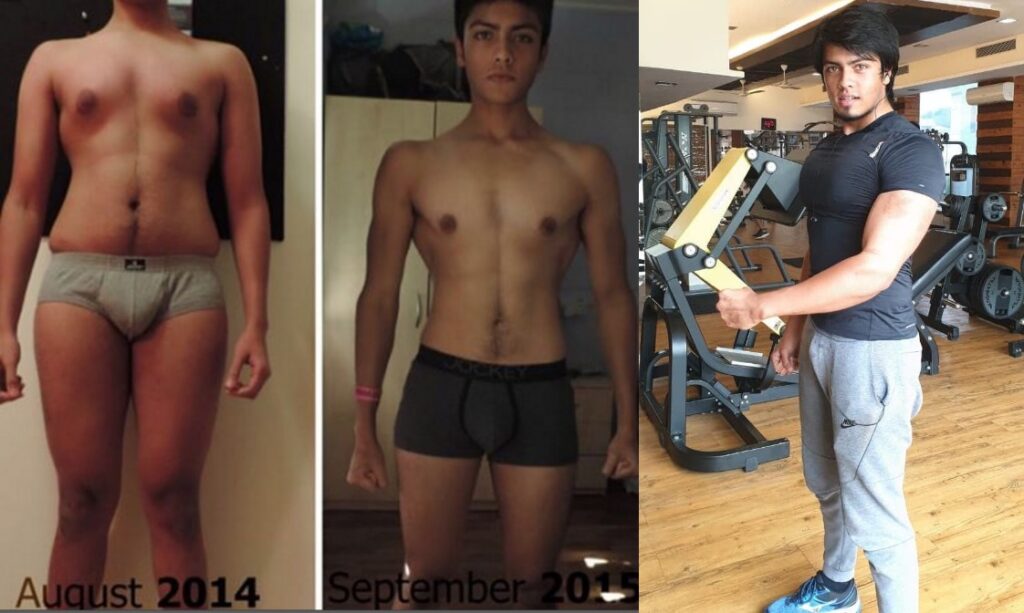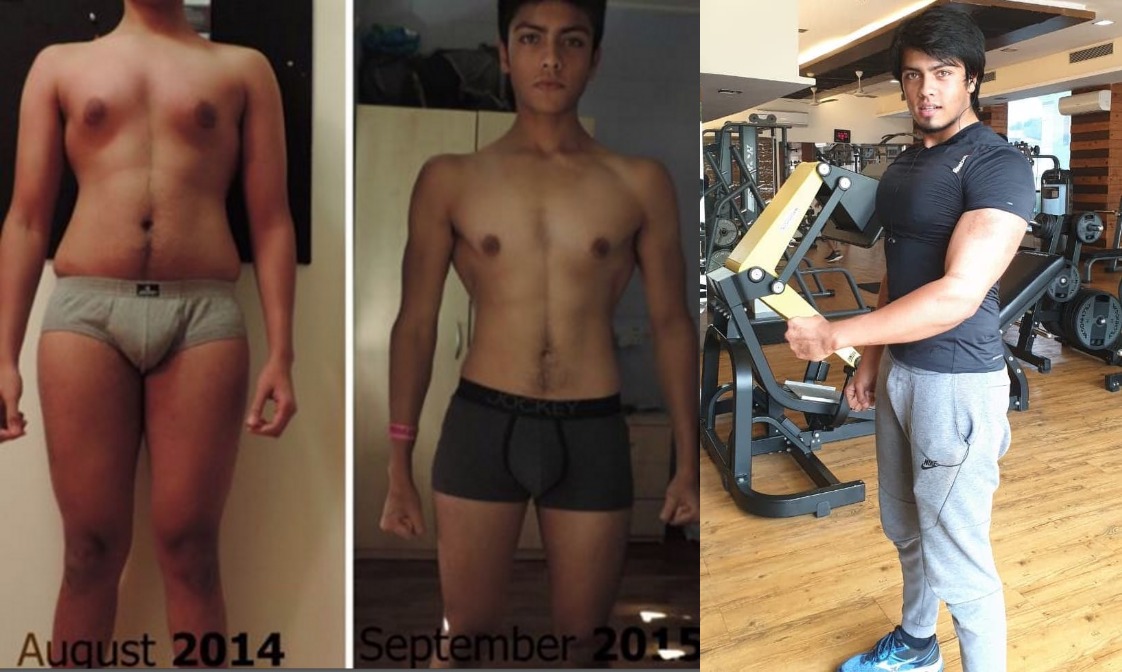 Be proud but stay hungry!
Oskar Faarkrog, ISSA Certified Personal Trainer